Do you plan to create a website, develop a mobile application, a web application or any other digital product? We have prepared 12 rules that you must follow to have a good chance of succeeding with your project.
1 – Find a unique value
Clearly define the main features of the new product, what problem it solves, and what value it brings to users. Start developing if you have a unique product. Do not copy or combine other products. Be innovative.
2 – Be "Lean"
Do the least amount of work possible and gather feedback. Evaluate the data, learn and start working on another version. Comprehensive specifications and planning for several years ahead are probably going to be a waste of time.
3 – Validate your ideas
Test and validate all your ideas, prototypes, designs and every new release of your product with real users. Gather all the feedback you can and adjust your plans accordingly. There is a lot you can do to know what users think – from workshops to focus groups, interviews and questionnaires.
4 – Focus on what's important
Your product doesn't have to contain all the ideas you can think of. Focus on the features that bring your users the highest value. Prioritize your work and your backlog. Don't try to do everything at once.
5 – Plan and measure
Roadmap tells you where you are and where you're heading with your product. Your backlog is a storage for all your features, from those that are just an idea to those that are being implemented. Both need to be prioritized and always up to date.
6 – Stay in pace
Stick to deadlines that you agree upon with your team, your partners and suppliers. Missing the deadlines frequently will lead to a decline in working morale. You will also lose your momentum and the critical speed to market.
7 – Empower your team
Find the right team members with appropriate experience, skillset and character attributes. Empower your team to make decisions and bear responsibility. The self-organizing team will deliver the best results and give your project more than just lines of code.
8 – Maintain the quality
Testing is not the last stage of the project. Quality control must be present during the whole design and development process. Every output must be double-checked whether it is a design, release or a project management product.
9 – Connect with others
Don't work on the project and promote it yourself. Connect with others in the industry, or find affiliate partners to help get your app among a sufficient number of users.
10 – Choose the right technology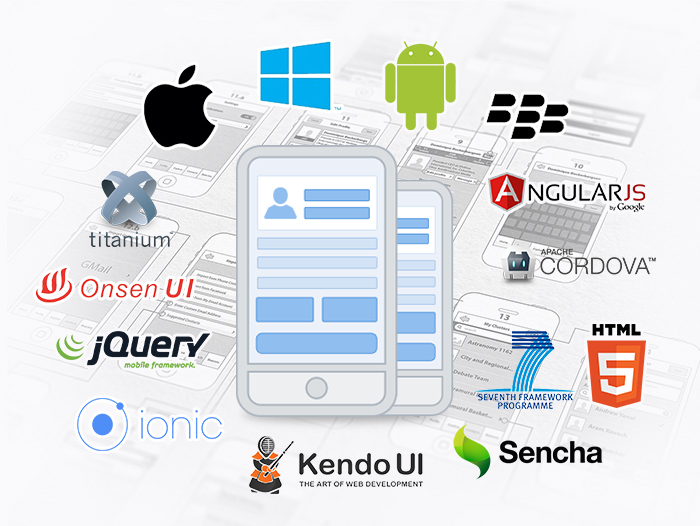 Not every technology fits every project. Consider future project development, team costs, maintenance and operations. The technology will also affect the requirements for team composition and size, development methodology and testing.
11 – Get your marketing ready
Pay attention to your marketing. Identify the channels that work best for you and prepare your campaigns thoroughly. Evaluate data, enhance your strategy and ads when your promotion starts.
12 – Don't be afraid to fail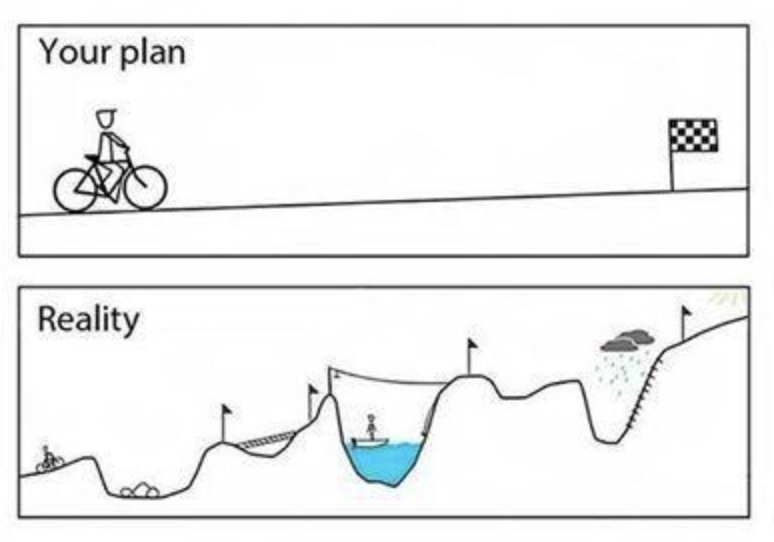 Don't hesitate to launch your product, don't keep your ideas in the drawer for a long time. Do not worry even disapproving or lukewarm reactions from users. Possible errors are valuable data, from which you will learn to further development.
Are you going to develop an app for the first time? We have prepared a complete guide to a mobile application development that can help you choose the right team, technology and avoid the most common mistakes.